Chrysler Aux Adapter
Chrysler Auxiliary Input Adapter
Chrysler Auxiliary Audio Interface, Add a new audio source to your Chrysler factory Radio. The Auxiliary input adapter lets you input audio from your iPod, iPhone, Mp3 satellite radio or any
portable audio source through your Chrysler's original car stereo, without the need of
tapes or FM transmitters, These auxiliary input Adapters allow you to retrofit your Chrysler car stereo to accept any external audio source with a headphone or
rca jacks.
(iPhone USB cables available) Simply plug one end into the CD changer port behind the
Chrysler radio run the input cable
to your desired location and plug your aux audio device this are not universal

, Direct digital

audio
input maintains the best sound quality and keeps full function of all factory Chrysler features you don't lose any features from the original stereo, radio must have CDC or Mode button

Auxiliary interface:
It's a line level input that accepts any audio signals from iPod mp3 player, iPod this digital audio signal its input into the Chrysler Radio preamp and you can hear on the factory speakers . Plug one end into the aux jack on the other to the back of the Chrysler stereo, the other into your portable audio device and you'll get direct digital sound quality. Auxiliary interfaces are not tape adapters or FM transmitters, there is nothing wireless about them, that means the signal isn't getting degraded by the process of sending it to your Chrysler Dodge Radio, to this input you can add a Bluetooth kit, works for Chrysler Pt cruiser 300m

Sebring Pacifica town & country and many more factory radios.

If you need

help finding the correct auxiliary interface adapter for your Chrysler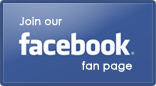 vehicle Contact us
E-mail
us

1-800-727-1466

or
407-933-1065
iPod iPhone interface
.
Factory Chrysler
Radios
Live Chat Software