Aftermarket or Factory Radio Interface for your Audio Player
IS31
Make the connection


to your
iPod


Other
Mp3 Player


Other
Audio Sources

Integrate portable audio into your car stereo

Play your portable audio/vido player directlythrough your factory or aftermarket Fm car stereo
system with isimple radiomod. Isimple flip the switch, tun your FM radio to theradiomod broadcast station and enjoy clean audio. Think of it a your own private radio station!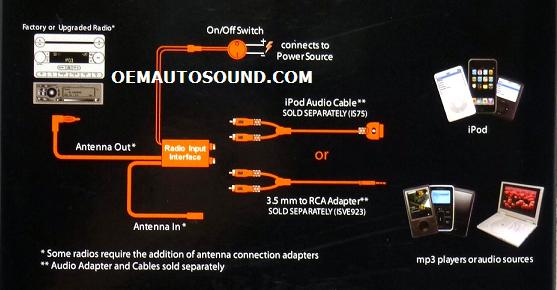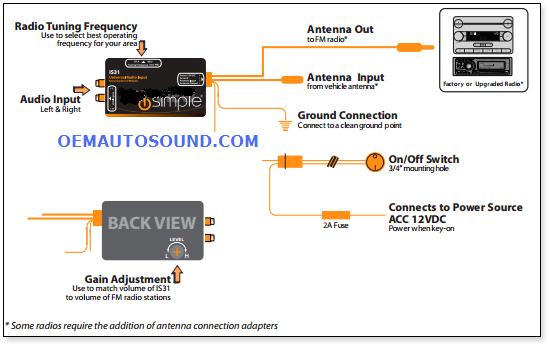 For more information, call 1-800-727-1466

---