Ford Auxiliary input pie frdw-aux
FRDW-AUX
PIE FRDW-AUX Ford Lincoln Mercury Auxiliary Input Pre-Wire Vehicles
Auxiliary audio input adapter for Ford factory Radios Any year if your vehicle comes with a CD changer 1995 2006

The Aux Input interface connects to the CD-changer data cable of any factory Ford Lincoln Mercury radio, with an External CD changer This adapter creates an external auxiliary audio input source that has a pair of left and right RCA audio inputs aux jack. With this converter installed, you can add any external audio device that has an audio output directly to your factory Ford stereo system and it will let you hear the the music from the portable device good for iPod iPhone, satellite radio, GPS, DVD phones with music Pandora or any Mp3 player. If your CD-changer is defective or want to unplug it. This interface will plug into the same CD Ford changer cable.

Plug and play no need to pull the Radio or do any single wire connections
IMPORTANT APPLICATION NOTES:
If the factory CD-changer is present, you will need to disconnect it from the factory harness.
Not compatible with 6-Disc in-dash head unit radios,
FITS:
1995 to 2006 All Ford vehicles with a CD-changer cable in the trunk or center console.
Ford Escape 6 CD-changer under the seat.
Ford vehicles if you want to keep the CD-changer use the FORD AUX OEM

Radios without external changer 1995 to 1997 use FRDF-AUX

Radios without external changer 1998 to 2003 use FRDN-AUX

Ford Taurus Mercury Sable 1996 to 2007 use FRDR-AUX

Radios with SAT button use FRDN-AUX/S or FRD03-AUX/S

Radios with AUX button use FRD04-AUX


Jaguar

1998-2003 Jaguar S-Type If not prewired in the glove box use FRDC-AUX
Lincoln



1998-2003 Lincoln Town Car




Mercury



1997-2003 Mercury Tracer
Ford



1995-2004 All Models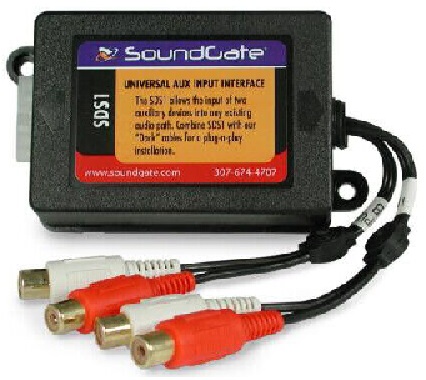 And most Ford Lincoln Mercury vehicle with an external CD changer, no need to remove the radio

iPod iPhone interface PA11-FORD1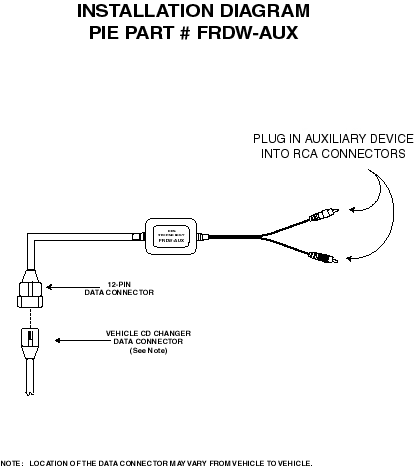 All our auxiliary audio adapters come with the factory radio harness, there is no need to guess or find extra parts other sites ask you to chose the correct Radio harness

comes with long 6feet right angle headphone style cable
For more information call 1-800-727-1466
Combine Your Purchase With
---