Toyota Scion 2003-2010 iPod Interface satellite aux DUO-101-TOY
DUO-101-TOY
Toyota Scion iPod interface
Dice Duo Toyota iPod adapter interface for iPod/iPhone lets you listen charge and controls your iPod from the Toyota radio you can also add a Sirius satellite tuner to the interface. Your radio needs to have AM SAT button.
This iPod kit includes everything needed to connect an iPod or iPhone iTouch to your Toyota factory
radio

system. The interface delivers great CD sound quality and
creates
a seamless connection between your portable devices and the factory
Toyota car stereo

.
Text display is available on Toyota radio with text button or sat button and Toyota mp3 radios. The interface
also
delivers integrated control from the radio, steering wheel, the connected device or
from
an
optional remote. The interface also keeps your iPod and iPhone charged and ready to go, 5 volts USB works with all iPods and iPhone's.
If using an iPhone you can also stream music from internet services like Pandora, Livio, and i-Heart radio use seek up and down from Toyota rad

io.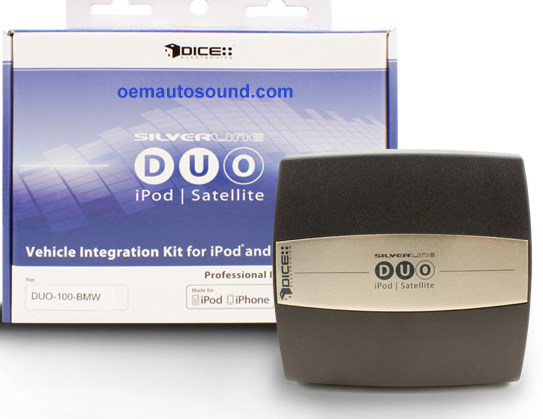 Connect Your iPod, iPhone or Sirius Station Radio
Bring your iTunes collection to your Toyota on your iPod or iPhone. Both will offer the
same
features and level of
integration while the iPhone will also let you stream and listen

to music from internet services Pandora and Livio radio

new edition to the

Silverline series is the ability to retain factory

satellite radio

or add an aftermarket Sirius radio

tuner using the Sc-C1 Sirius connect tuner.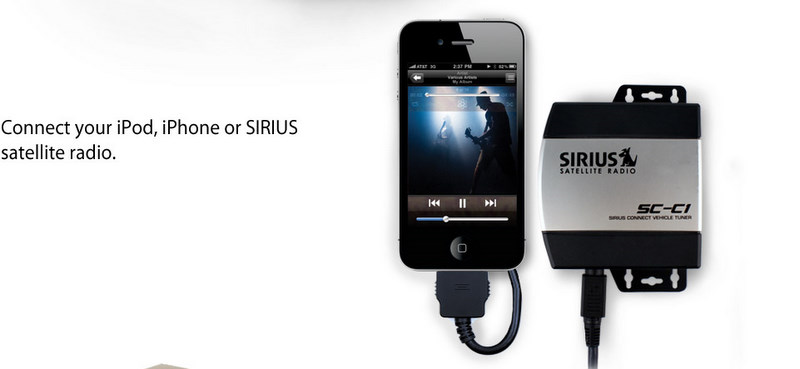 Balanced Audio Design
Pandora Internet Radio
and Livio Car Internet Radio. More than 45,000 stations in your Toyota radio.

The great part about the Toyota iPod kit is that it is never outdated. Simply connect it to your PC
through
USB
to update
the firmware
whenever a new version is available. Updates will
include
support for new iPod
models, integration
with new apps and support for new Toyota radios.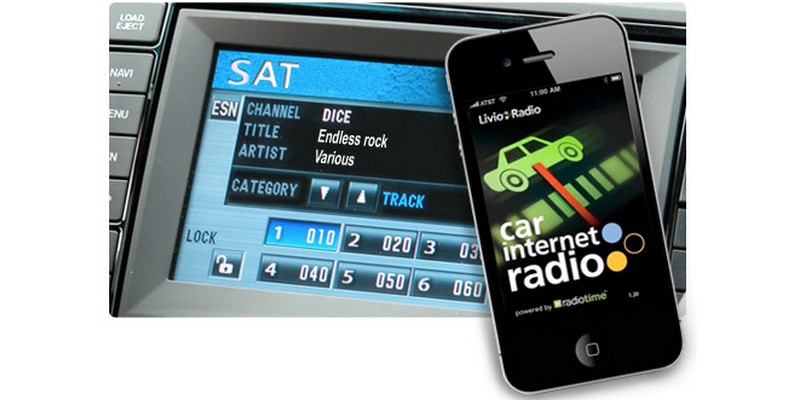 Quickly access your Favorite Hits
The optional remote package makes it easier than ever to navigate the songs on your
iPod or iPhone.

Featuring shortcut

buttons designed to easily navigate through playlists,
artists and albums and Sirius presets.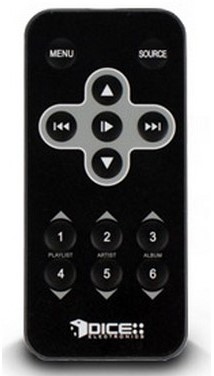 5 volt USB keeps your iPod charged and ready to go.

Application Vehicles
Toyota iPod Interface kit


2003-2010 Toyota 4-Runner


2005-2010

Toyota

Camry


2003-2005

Toyota

Celica


2005-2010

Toyota

Corolla


2003-2005

Toyota

Echo


2006-2010

Toyota

Fj Cruiser


2004-2010

Toyota

Highlander


2004-2009

Toyota

Landcruiser


2003-2005

Toyota

MR2


2004-2010

Toyota

Prius


2003-2009

Toyota

Rav4


2004-2010

Toyota

Sequoia


2004-2010

Toyota

Sienna


2004-2009

Toyota

Solara


2005-2010

Toyota

Tacoma


2003-2009

Toyota

Tundra


2009-2010

Toyota

Venza


2007-2010

Toyota

Yaris

Scion


2004-2009 Scion XA


2004-2009 S

cion

X


2004-2009 S

cion

TC


Note: 1- Not compatible with Toyota navigation radio
2004 and the 2009 portable navigation unit.
Note: 2. iPod text will be display in 2003 and up Toyota radios that are mp3 or satellite ready radios sat or text button.

Note: 3. To keep the factory Toyota satellite interface must be used in CD Mp3 mode.


Auxiliary audio input for Toyota radios
TOY03-AUX2
For more information call
1-800-727-1466
---