Volvo iPod Interface Adapter
Volvo iPod integration this adapter will allow you to connect control charge and listen your iPod iPhone using the factory Volvo Oem radio, the harness are simple to use this kit will connect into the external cd changer port of the Volvo radio, if the cd changer is present it will need to be remove or unplug you will have radio direct controls of your iPod using playlist albums or you can also use direct mode and controls from your iPod this adapter is the new version that is compatible with all iPods' including new iPhone 3g 4g iTouch supports menu controls If using an iPhone you can also stream audio from internet services like Pandora Livio and iHeart radio or online Sirius xm using the Volvo radio buttons all this from a single jack docking connector
Connects iPod's output directly to Volvo Audio system for optimal CD sound quality playback.

Offers three ways to access the music on iPod, namely ,Direct Mode, Folder Mode, and Playlist Mode.

Charges iPod, iPhone, iTouch while playing.Charging stops at 30 minutes after car key is turned off to prevent car battery drain.
you can connect any other portable audio device Satellite radio, Dvd player to the Volvo car audio system through the AUX audio input jack.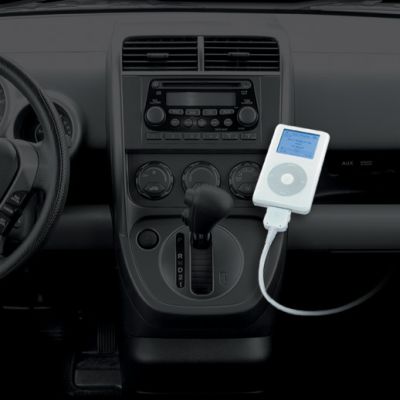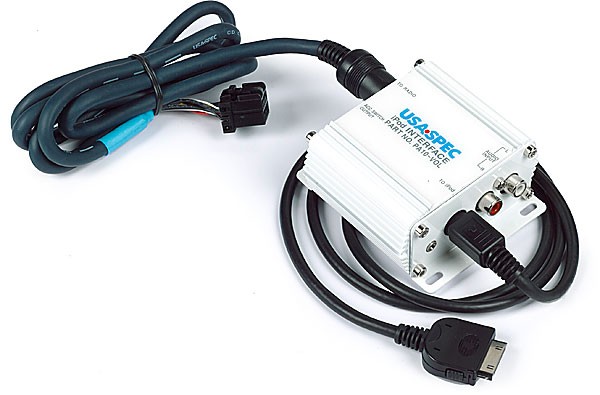 The adapter comes with the correct plug to simply plug the adapter into the Cd changer connector or behind the radio. There is no cutting splicing of wires necessary. Includes installation cables,mounting screws and user's manual.
Plus Dvd player, satellite radio or audio other device can be used in conjunction with the ipod through aux audio input jack.
Features
Connect, Control, Charge, and Play an iPod through Your Volvo Factory Radio

Plug-and-Play Harnesses for Easy Installation

Factory volvo Radio Operates the iPod Just Like a CD Changer

You Can Also Use Your iPod to Select Tracks

& Play Lists

Adds Additional Auxiliary Input for a DVD Player, Portable Satellite Radio Tuner, or MP3 Player

True Digital Quality Sound through Factory Radio

Access and Control up to 5 Different Mobile Play Lists

Song Up / Down / Shuffle / Random Controls

Unlimited Songs Per Each Mobile Play List

Auto Memory Feature Locates Last Song Played on Each Play List

Auto Skip 10+ Songs in Each Play List with Factory CD Changer Fast Forward Button

Auto Charger Feature Charges iPod Battery and Automatically Stops
Compatible Vehicles: volvo iPod interface
1994-2000 Volvo 850
iPod interface for 2001 2007 Volvo use the usa spec PA11-VOL
Not compatible with Volvo s80

Not compatible wiith Volvo navigation radio

Volvo radios requieres pigtail

CB

-PAVOL
FOR MORE INFORMATION CALL
1-888-231-0395