Toyota Bluetooth Adapter
TOY/BLUETOOTH V.2
Bluetooth audio adapter for Toyota radio, with basic controls and stereo audio works for most iPods iPhones Android phones and tables. Your portable audio device needs to have Bluetooth to communicate to the Factory Toyota car stereo

Allows you to play music wirelessly from your Smartphone, tablets and Bluetooth laptops.
Or device capable of transmitting the Bluetooth stereo (A2DP) protocol.
Basic Bluetooth controls


PLAY

PAUSE

NEXT TRACK

PREVIOUS TRACK
Play your iPod or iPhone song tracks by using the Toyota Radio or steering wheel controls.
Control Pandora, Vevo, YouTube, Yahoo music, or any other music APP. The volume and tone can be adjusted from the factory Toyota Radio. This interface will NOT lock your iPod or iPhone screen, it allows total access to your device.


Application





2003-2010 4Runner


2003-2010 Avalon
2005-2010 Camry
2003-2009 Solara


2004-2009 Corolla


2005-2010 FJ Cruier
2004-2010 Highlander
2003-2010 Land Cruiser
2006-2010 Matrix
2006-2010 Prius
2006-2010 Rav4
2003-2010 Sequoia
2004-2010 Sienna
2005-2010 Tacoma
2003-2010 Tundra
2007-2010 Yaris
2009-2011 Verza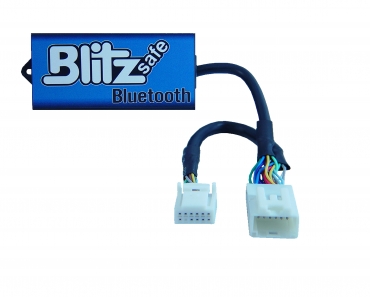 No cables
Not capable of charging
No microphone available

Bluetooth interface for Toyota Radios with microphone for music and phone calls with caller ID use BT35-TOY


Bluetooth USB Auxiliary Interface for Toyota with microphone
for music and phone with caller ID
TY651
For more information call 1-800-727-1466
---