Bentley Bluetooth iPhone interface
MBR-1502-AVW
Bentley iPod, iPhone Interface add USB iPod Android Bluetooth
iPod iPhone interface

Works with the Bentley factory stereo to let you browse music by


song, artist, album or playlist. Use your Bentley steering controls or iPod.


Wheels controls,

radio or the iPod the control the music. Song and artist titles are displayed directly on the radio's display. If Bentley radio supports text from the CD changer (if using.) And iPhone, you can also stream music from internet services like Pandora, Livio Radio, and i-Heart radio.


Internet Radio |

+ apps Media Bridge lets you listen to internet radio in the car! iOS5 on Apple devices empowers applications to share information such as artist, album and song title with our products! Some apps can also be controlled directly from your radio. For example the Pandora Internet Radio app lets you skip a track using the radio's next track button. The Livio Car Internet Radio app let's you access preset internet radio stations by pressing the disc 1-6 buttons on the car's radio

If Bentley radio supports text from the CD changer.





USB |

Get Connected
Supports thumb drives, memory cards with USB memory card readers and other simple storage devices with USB connection.

Also works with and charges USB capable cell phones.


(Some USB devices may need additional power source. Refer to device's documentation for details. Only FAT16 and

FAT32 file systems supported. USB hard drives and password protected devices are not supported.


Compatible music formats: MP3,WMA, AAC(M4A).DRM encryption not supported.)




Bluetooth |

Be hands-free
With the Bluetooth you get a fully integrated hands-free cell phone kit for your. Hear calls through your car's.

Speakers and talk back through the included microphone. Caller ID is announced
The Bluetooth feature can also be used to stream music from A2DP capable Bluetooth devices.

The radio and the songs can be browsed using the buttons on the car's radio.





Sirius |

Satellite Radio Ready
Ready to connect any Sirius CONNECT device adding satellite radio functionality to your car's radio.




Siri | Eyes free is now enabled in all Media Bridge products for iPhone4S iPhone 5 users. You get all of Siri's voice controlled functionality so you focus on driving. With Media Bridge and your iPhone4S you can compose and send messages, place phone calls, find a restaurant, create a calendar event and more all by just speaking. Siri works through the Media Bridge embedded Bluetooth technology so no other hardware is needed in your car. The steering wheel "voice" buttons are enabled for you. Media Bridge + Siri, so simple.


Aux Audio | Direct digital audio input into the factory Radio not universal FM or wireless.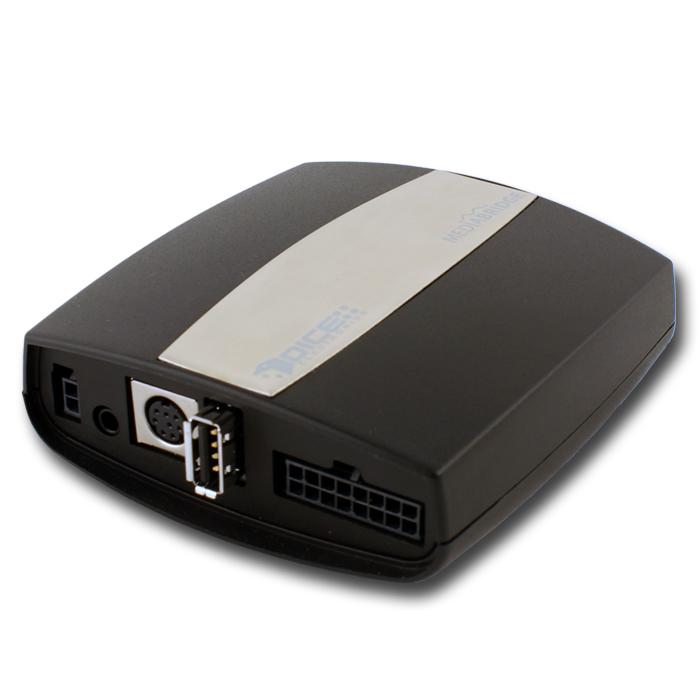 Bluetooth

Make

Model

Part Number

Compatible Radios

Limitations

Bentley

Bentley Contntl. GT

MBR-1502-AVW

ALL

1,2


Bentley

Bentley Flying Spur

MBR-1502-AVW

ALL


1,2




Bentley









Note ALL:MB-1500 models include Music and Phone Bluetooth support.
Note
1- Direct track jump feature is not supported
2- External Cd changer must be disconnected


For more information call

1-800-727-1466

---