Cadillac Escalade 2003-2006 iPod Interface
PA15-GM

Cadillac Escalade iPod Interface PA15-GM
Fully Compatible with new iPods iPhone, Nano and iTouch.
iPod Controls, Play and Charge from the Cadillac radio.
Displays Text and Song Title information on radio display if XM ready.
Works on Vehicles with and without Sat Tuner.
Works with all iPod firmware versions.
No loss of In-dash CD-changer, RSE or Sat Tuner functions.
All USA SPEC models come standard with new iPod cable that fully charges all iPod's,
including
iPhone, new Nano all new i

T

ouch

! Di

rectly plug into

t

he back of you Cadillac radio

users do not lose any
features or functions of their existing audio
system.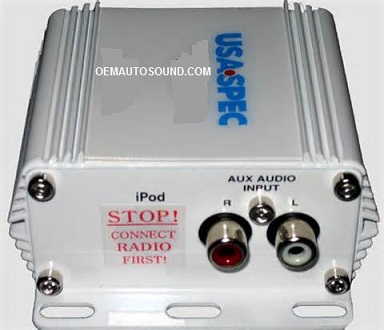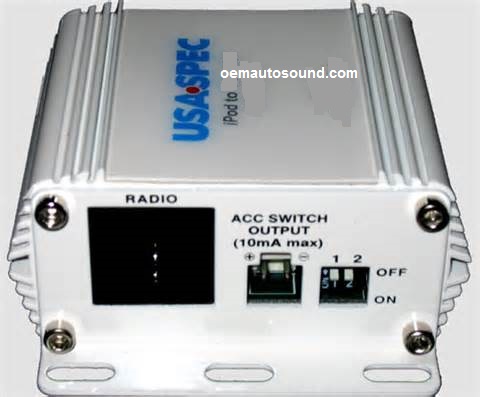 Cadillac vehicles have a connection in
the trunk for XM or CD

-

changer option. This
adapter connects at that
connection and allows the Cadillac radio to
recognize the iPod.
This is not an FM transmitter!

Directly
connecting your iPod is the only
way to get that digital CD quality sound
that you desire. (*Some vehicles the
connection in

glove box
or armrest.)
All of the
necessary cables
are included,
just plug it in
and you are set to go.

The adapter comes with the correct plug to simply plug the adapter into the C

D-

changer connector or
behind the radio. There is no
cutting splicing of wires necessary. Includes installation cables,mounting
screws and user's manual
.

Plus DVD player, satellite radio or other audio device can be used in conjunction with the iPod through aux audio input jack.
For easy access to Direct Mode

j

ust select preset 5 or 6 for direct mode and then select Pandora Inter

net radio

, L

ivio radio

, and S

irius

XM right from your iPod

.




Sirius X

m

- Choose Direct Mode, select your Sirius XM iPhone app, and pick your favorite station.


Pandora

– Choose Direct Mode, select your Pandora iPhone app, and pick your playlist! The radio or steering wheel controls allow users to skip forward to next song.


Livio

– Choose Direct Mode, select your LIVIO iPhone app, and pick your radio station! The radio or steering wheel controls skip through to next saved radio station.
Works with radios that have satellite radio, In-dash 6 disc changers, M

p

3 player,
Navigation Units, and Rear seat Entertainment.

Compatible Vehicles:



2003-2006

CADILLAC ESCALADE/EXT


Comes with new 5 volt Charging cable.

For more information call
(407) 933-1065

Combine Your Purchase With
---