Universal USB interface for any Radio
UNI-200-USB
Universal USB iPod iPhone interface
Universal OEM car stereo iPod interface adapter hardwired integration kit add iPod iPhone USB
and Sirius radio to any FM car radio will display text on radio screen if car stereo is RDS ready.
Allows to plug any smartphone and any usb small memory SD card flash drives and portable satellite radio to any car


Works with car factory radios

Fully digital audio circuit through USB with dedicated audio decoder chip

Browse songs using your iPhone or with the included wireless remote

Artist and song title shown on your radio's display using RDS technology

Keeps your iPhone charged

For all latest generation iPod and iPhone devices with 5V charging and digital audio support.
iPod:

Works with any FM car radio.

Digital audio circuit through USB with audio decoder chip static free audio.

Browse songs using iPod iPhone and with the included wireless remote.

Artist name song title album are display on your radio's screen if RDS ready.

Keeps iPod iPhone charged.

Works with all new iPods devices with 5v charging.

Supports IOS4 devices.

USB:

Playback of
music from USB
flash drive or mass
storage device.
Artist song name title shown on your car stereo display.

Browse songs and folders the included wireless remote.

Sirius:
Allows you to add a Sirius tuner to the system.
Sirius channel song name and station can be display on car stereo screen if RDS.
Browse channels using the remote control.
Save your favorite satellite channels to the remote presets.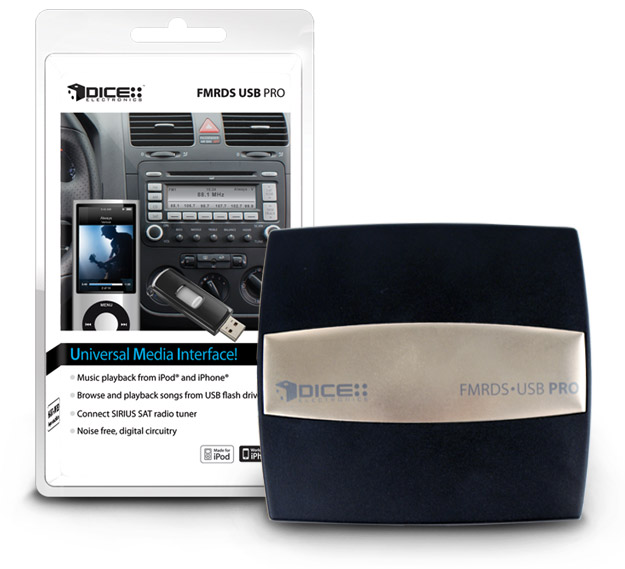 iPod iPhone remains unlocked allowing you to browse for all your music.

13-button IR remote with shortcut buttons designed to allow easy navigation through folders, playlists, artists and albums.

USB Flash Drive supports folder browsing up to 8 levels deep and up to 200 folders in each level.

This is NOT a universal FM transmitter, please don't confuse this audio input kit with those inferior units.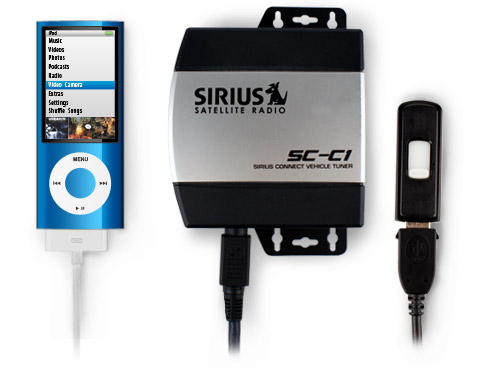 Noise Free, Digital circuitry
This is Not an Fm transmitter! The RD's USB interface is a hard-wired kit that
connects directly to
your factory car's
radio. This means no more static, noise, fading radio stations in and out into your music
. The
completely digital audio circuit is resistant to any other interference
and
insures that your music retains it's
quality.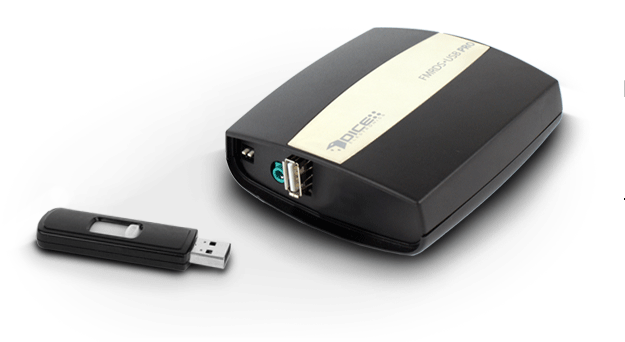 If using an iPhone

you can also stream music from Internet services like Pandora, Livio radio, i-Heart radio,

or online xm Sirius Radios that support RD's text display (artist and song information from radio stations) will
display the
song information from the connected device. With a quick glance, see what
playlist the iPod is playing
or what folder you selected on your USB drive

Access thousands of internet radio streams worldwide with internet radio apps running on your iPhone

Listen to audio from news and video streaming apps

Many apps display content information such as artist or station name on your car?s radio display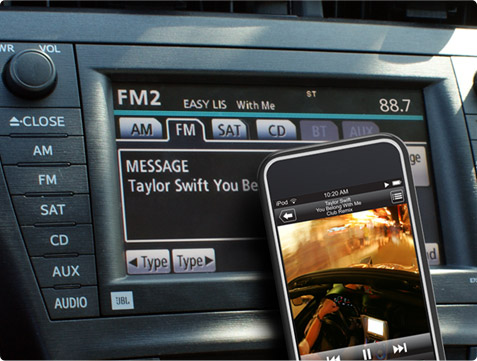 Quickly access your Favorite Hits
The included remote has all the buttons to control any connected device. With shortcut buttons
designed to easily navigate through playlists, artists and albums, you spend less time pressing
buttons and more time on driving.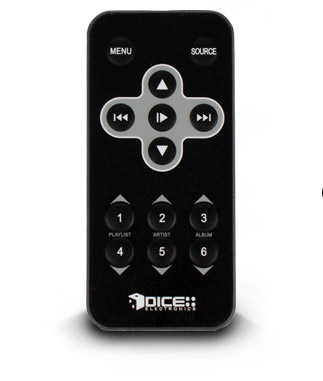 Supporting all iPod Models with a docking connector



UNI 200 USB can be easily updated by connecting it to your computer with a USB cable. Firmware upgrades will fix any known issues . Always install the latest firmware version available.
Firmware updates are Only available for the Dice Media Bridge, Duo, Universal RD's and Universal RD's USB

.

USB port is also compatible with the new Apple Lightning cableDigital USB communication and digital audio with optimized audio levels for the best sounding integration kit in the market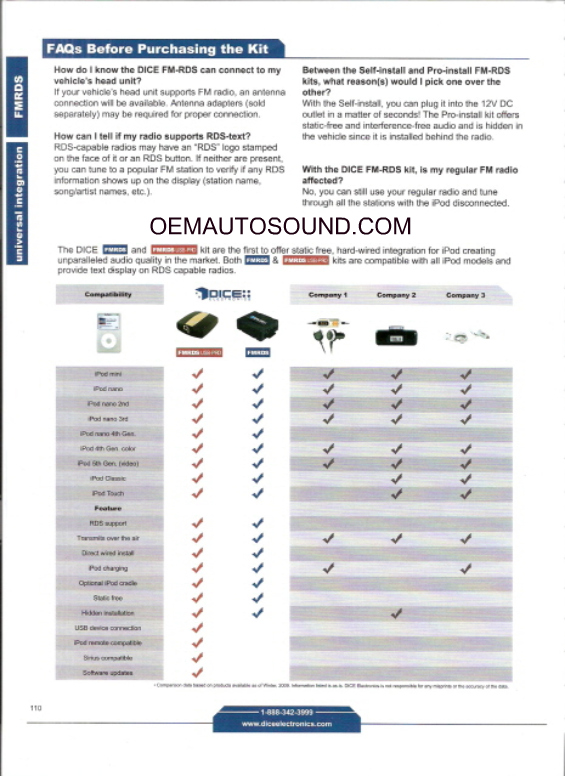 For more information call 1-800-727-1466
Live Chat Software
Combine Your Purchase With
---